400 Words | Approximately 2 Minutes Read | Last Modified on January 1, 2018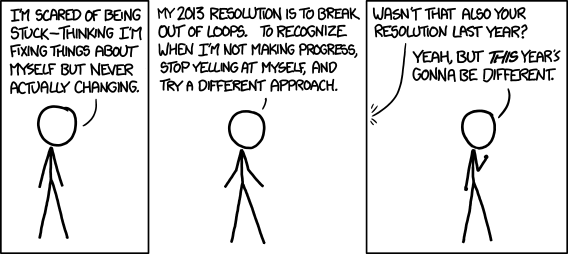 Usually I don't have much to say, but today, let's say something. Today is a new day, and I am hoping to change things. Last year I thought the start of 2018 will be different for me. But it's not. It's exactly the same. And I know why.
So this year, I am settings three news goals, again. And I am slightly more determined than last year. This determination came from many things. Let's not go into the details but just say that I am really really grateful to the people who love me. I wish I could do something in return to their generosity. But there are some debts in life which you just can't repay.
So here are a few things I wish to achieve this year.
I want to read more books
I used to read all kinds of books once upon a time. I had this strong eagerness in me to read any book I find. The pleasure of diving into the amazing new world a book creates in your head is beyond compare. Being able to enjoy books is a fantastic quality. Then around 2009 and 2012, I lost this quality. I stopped reading. Now I almost forgot how to enjoy a new book. I tried reading. But it does not feel like before anymore. I even struggle to complete reading an entire book. That's a real bad thing and I want to change it.
I want to be more fit and disciplined
I spent six years in a military institution which is a full barrack life. I watched almost every sunrise during that six years span of time because there was PT and drills. But now I don't exercise anymore. I want to fix this.
I want to learn playing Guitar
I always wanted to learn playing a musical instrument. But up until now I never had the means to pursue that. Some people find it difficult to catch on the rhythm of any music. I know for me it is. So for someone like me guitar learning can be a major undertaking. But I really want to learn it. And I will invest time on this.
These are three small things I want to achieve this year. It will be really big if I succeed.
Happy New Year 2018 Everyone!